A project administrator is a professional who organizes the necessary team members and specializes in facilitating, reporting and analyzing projects under the supervision of a project manager. This position requires great responsibility and proper time management because the job entails constant monitoring and control of all project variables. The project administrator's role is not only to ensure that the project is finished on time and on budget, but also may involve acquiring more contracts.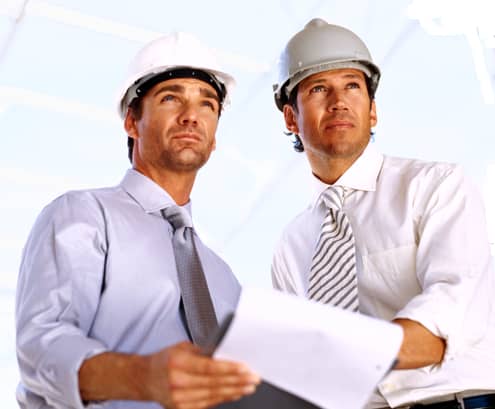 The project administrator should attempt to establish a good working relationship with the Contractor early in the contract. In addition, the administrator will make every effort to ensure that the Contractor and their representatives fully understand all of the contract requirements and will explain the reasons for the requirements and what will be expected of the Contractor.
Project administrator is responsible for understanding implications of issues and escalating to project manager as necessary; provides assistance to project manager by developing and preparing management reports, identifying and tracking issues, organizing meetings, documenting minutes of meetings, etc. After the pre-operations meeting, the administrator will document the meeting with the use of the standard form letter developed for this purpose. The letter will summarize what was discussed at this meeting.
Administrators will make sure that other required written documents have been submitted and approved prior to the contractor beginning any work.
Typically, a project administrator in our company will be expected to :
Regularly interact with project managers on project statuses

Organize daily tasks to ensure the project planning and scheduling system is updated and current

Coordinate weekly prioritization and status meetings

Gather, assemble and analyze data to forecast project schedules, revenue and staffing

Prepare project planning, staffing and scheduling reports and presentations

Prepare and maintain project plans and documentation

Plan and schedule project deliverables, goals, and milestones

Provide project schedule and staffing system education to project managers and management

Continually develop processes to streamline the flow of administrative information

Perform related administrative, project accounting and financial tasks as needed

Identify project schedule changes and profit variances

Effectively communicate relevant project information to management, stakeholders, and customers

Efficiently identify process improvement opportunities and solve project issues

Create strategies for risk mitigation and contingency planning

Estimate resource requirements to achieve project goals

Review quality control throughout project life cycles

Complete project related administrative tasks

Other duties as required and assigned